Things go sliding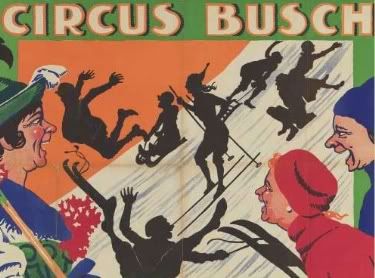 Things are going to slide in all directions
Won't be nothing you can measure anymore - Leonard Cohen
Is this what it's like when things fly apart?
90 miles an hour down a dead-end street. That's what it feels like I'm doing, just reading the news today.
Oh, boy.
There's four-star General Kevin P. Byrnes, near retirement,
suddenly relieved
as commander of US Army Training and Doctrine Command, headquartered at Fort Monroe, Virgina. The cause was initially vaguely described as "personal conduct," and
later
refined to "sexual misconduct."
Where's the story? Four-star generals are
not
relieved for such reasons. Not for
any reason
, for that matter: "an Army spokeswoman...said records...show no cases in recent history in which a four-star general has been relieved of duty for disciplinary reasons." Listening to
Kay Griggs
(and though I have problems with some of her analysis, I still find her find-hand testimony convincing and corroborative of what we've learned elsewhere), sexual misconduct would seem to be a common
rite
of passage up the chain of command in the US military. It's the accusation, and not the practice, which leaves an indelible stain upon a reputation.
So why Byrnes? The Pentagon does not lightly make examples of its officer corp, let alone its four-star generals. As "glooperoo" writes on the
RI forum
, Byrnes commanded "the military institutions associated with formulating standards of conduct and training soldiers in that conduct." And one of the top military intelligence officers in Iraq when the scandal of Abu Ghraib broke, Major General Barbara G. Fast, recently took command of the US Army Intelligence Center, which operates under the authority of Byrnes' former US Army Training and Doctrine Command.
I don't know what Byrnes' dismissal means, but I know it doesn't mean what it says. And when generals' heads start rolling, it usually means some folks in civvies have gone way beyond nervous.
And if that's not enough, Fort Monroe is holding
a little exercise
this month:
FORT MONROE, Va. -- Here's the scenario…A seafaring vessel transporting a 10-kiloton nuclear warhead makes its way into a port off the coast of Charleston, S.C. Terrorists aboard the ship attempt to smuggle the warhead off the ship to detonate it. Is this really a possibility?

Joint Task Force Civil Support (JTF-CS) here is planning its next exercise on the premise that this crisis is indeed plausible.

Sudden Response 05 will take place this August on Fort Monroe and will be carried out as an internal command post exercise.
And there's
this
modified, limited hang-out with a half-twist: a classified intelligence unit called "Able Danger" identified Mohammed Atta and three other 9/11 hijackers as members of an al Qaeda cell in 1999, but "failed to tell law enforcement." Former co-chair of the Kean Commission, Bush family fixer Lee Hamilton, huffs that "had we learned of it obviously it would've been a major focus of our investigation." It always seems too little, and then suddenly, it's too late.
In these perverse times,
officially
bumping back the date of recognition for Atta
et al
is viewed as good news for the Bush camp, because hey, 9/11's back, but now it's Bill Clinton's fault. (Clinton's fault, Bush's fault: these aren't serious positions. The fault lies far deeper, beneath the sham spectacle of "partisan politics," and only a few heads, such as Dick Cheney's, ever come bubbling to the surface of public life.) Coincidentally, it was Tommy Franks, mastermind of Osama bin Laden's Tora Bora getaway,
who commanded
Able Danger, and let Atta take his own powder.
Cascading novelty and truth seepage (the CIA
told
the Dutch to back off bombmaker Abdul Khan). Crises converging upon a singularity (Iran
removes
the remaining UN seals on its Isfahan nuclear facility), while a man who
really
likes the Longhorns is
beseiged
in his bolt hole by one mother's holy fury.
Is it starting to feel a lot like 2012, or what?